Who is Painters Supply & Equipment Co?
Founded in 1952, Painters Supply & Equipment Co. has grown to become one of the nation's leading Paint, Body & Equipment (PBE) Distributors servicing the collision, commercial, industrial, architectural and aerospace industries.
Our Vision and Values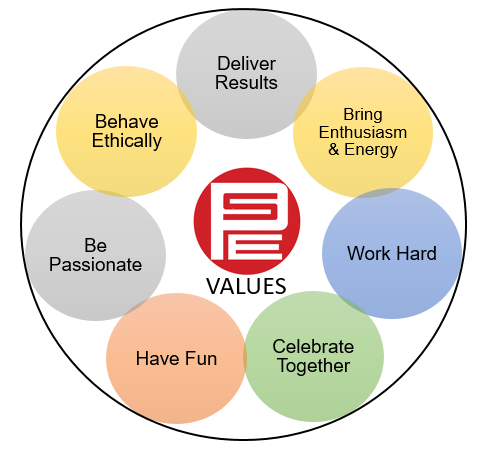 Our vision is simple: To be the best distributor of automotive, industrial and architectural products in the United States by delivering the highest quality products, superior services and value-added programs to our customers; establishing successful partnerships with our customers, PSE employees and vendors that respects the interests of each party; and continuously improving processes, employee performance and profitable growth for all.
The PSE Promise
Our guiding principles are simple: to provide our customers with an unparalleled service experience and a tenacious commitment to help our customers succeed. That is our promise and how we have been doing business since 1952.