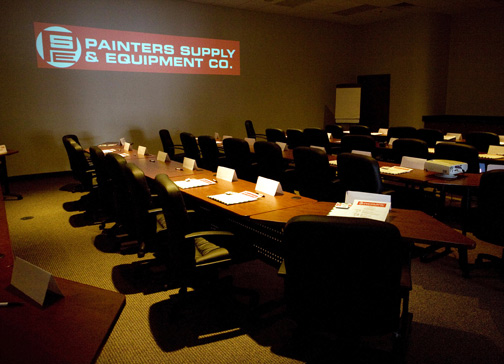 The 3,000 square foot Learning Center, located within our distribution center in Taylor, Michigan, has been developed to provide information; instruction and hands-on experience for a variety of automotive and industrial refinish systems and equipment from major global suppliers. Customized training on the latest products, tools, and processes is oriented toward the needs of Painters Supply & Equipment Co. customers and also provide a unique internal training opportunity for Painters Supply & Equipment Co. representatives.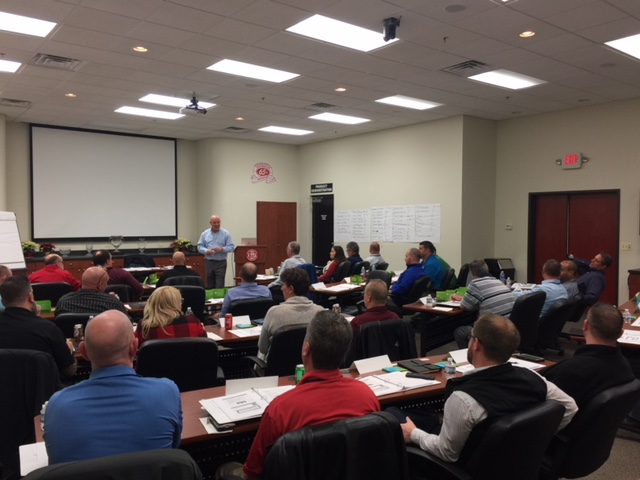 Painters Supply & Equipment Co. now becomes one of the few PBE jobbers in the United States with a dedicated training facility this progressive and extensive in scope. The expense and effort invested demonstrates our significant commitment to ongoing industry improvement. Our facility is completely outfitted with audio/visual equipment, features ergonomic seating, and boasts a self-contained technical demonstration room – complete with refinish products, safety equipment, and other refinish-related tools.
31 October 2019 - 08:00 AM - Painters Supply & Equipment - Taylor, MI
I-CAR Training
FOR06 FORD F-150 STRUCTURAL REPAIR TRAINING COURSE
This course is 8 hours in length (8AM - 4PM).
After completing this course, you will be able to:
Understand what Ford is doing to meet CAFÉ standards

Understand safe practices when working with aluminum

Identify the Ford heating limits for straightening

Understand Ford's position on repairing cracks in aluminum parts and in the frame assembly

Determine the approved adhesive Ford requires on the 2015 F-150

Describe what types of rivets are approved for use on Ford vehicles

Describe why aluminum flanges may be different than what is used on steel

Understand what is different about welding on aluminum than steel

Understand what steel strengths are used in the F-150 frame and what frame repairs are supported by Ford Explain vehicle-specific repairs, such as: what can be done to the magnesium radiator core support; how close to a hinge or striker a cut line can be for repairs; and repairing the extruded rocker panel
Course Content
Module 1 - Introduction to Ford

Module 2 - Aluminum

Module 3 - Aluminum Joining Methods

Module 4 - Body Design and Construction

Module 5 - Frame Repairs
---
14 November 2019 - 08:00 AM - Painters Supply & Equipment - Taylor, MI
I-CAR Training
GE001L01 Understanding the Cycle Time Process
This course is 4 hours in length (8AM - 12PM).
After completing this course, you will be able to:
Determine how to measure cycle time

Identify waste in the collision repair process

Overview of repair process tasks that can affect cycle time

Identify programs that can be used to reduce cycle time issues

List ideas for cycle time improvement for each department
Course Content
Module 1 - Cycle Time Overview

Module 2 - Cycle Time Management Before Repairs

Module 3 - Cycle Time During Repairs
---